Humphreys Hitch and Trailer Parts has been serving customers for over 25 years.

Welcome to our Trailer Parts site, we have tried to make this site as user friendly as possible. Over time, looking through many different web site that provide hitch and trailer parts, we have found that it is difficult to find the part required. That is why we created this site.

Many parts have detailed images and supporting information available if you click on the small thumbnail image. If you need more information on a part detailed descriptions, pictures, and "How To's" are available on our HOME Page. If you know the part you need our search function can be used to find the specific part.

If you cannot find what you are looking for
or call the number below for assistance.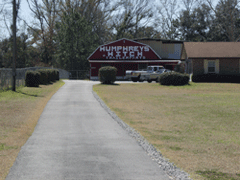 QUALITY PARTS FROM

Redneck Trailer Parts
Quality Trailer Parts

Dexter Axles and Brakes
Kodiak Disc Brakes
Trailer Tires 8" - 16" Sizes

Tranferflow Fuel Tanks
Titan Fuel Tanks

Curt Mfg - Hitches-5th WH & Goose Necks, Elec Connectors, etc.
Reese Hitches - 5th WH & Brackets
Husky Towing Products
B & W Trailer Hitches
Roadmaster Tow Bars & Supplement braking systems
Blue Ox Products - Towing, braking systems,etc.
Demco - Tow Bars & Dollies
SMI - Air Foce One & Stay-in-Play Duo Braking Systems
Remco Drive Shaft Disconnects and Lube Pump